SDPC JOB FAIR Thursday, September 30, 2021 1-7pm Pickens County Career & Technology Center 990 Chastain Road Liberty SC, 29657 Join SDPC for our Job Fair on September 30. We will be interviewing candidates on site for positions including Teachers, Custodial Staff, Food Service Staff, and Grounds Crew. Those interested should apply at
www.pickens.k12.sc.us/page/join-our-team
(if unable to complete application prior to job fair, Chromebooks will be available to complete the application on site).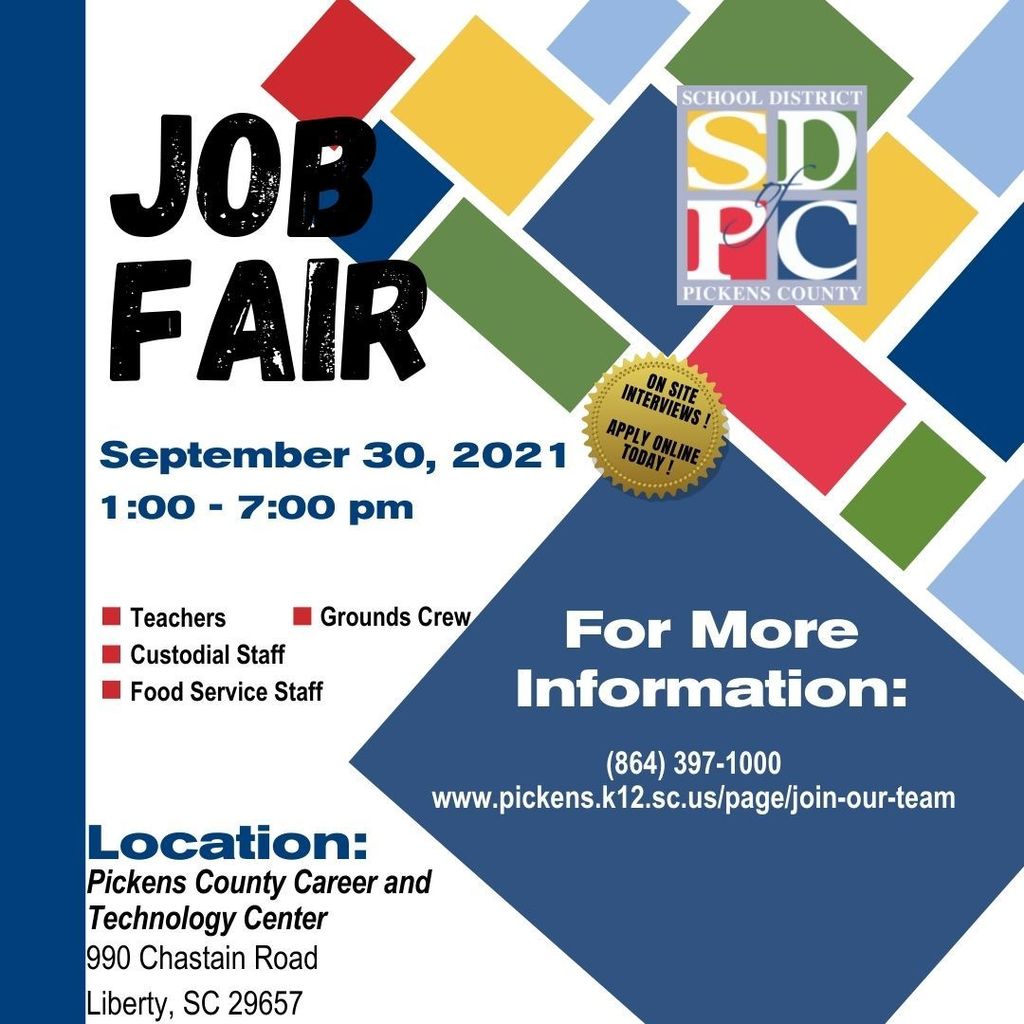 After School Care Positions open! Apply online through our school district web page.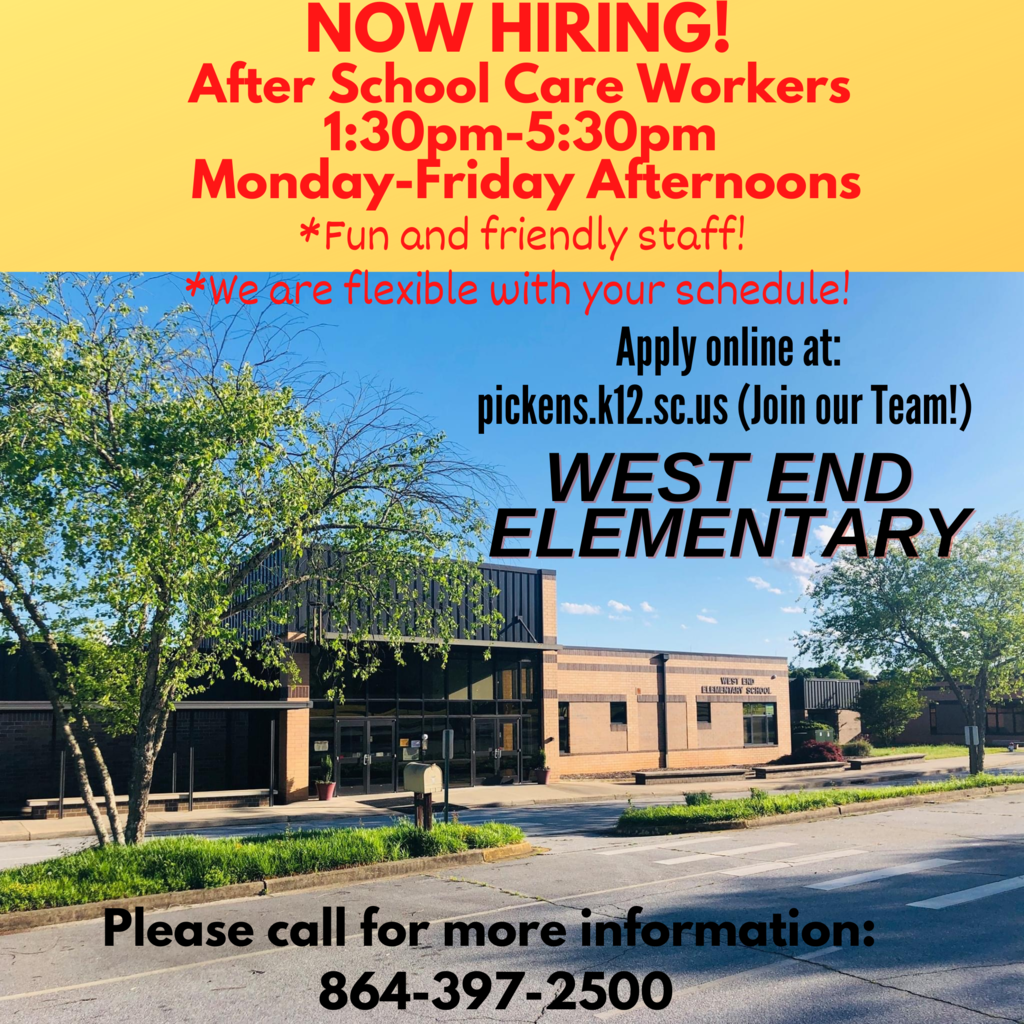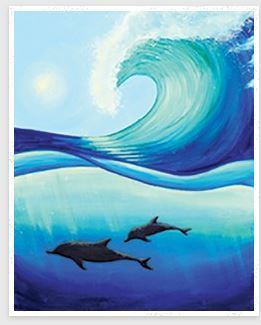 Due to the unexpected spread of COVID-19 in our schools, the School District of Pickens will move all in-person students to TEMPORARY VIRTUAL LEARNING (Remote Learning) from Monday, 8/16 - Friday, 8/20. SDPC will release plans for the week of 8/23 - 8/27 by Thursday, 8/19. Click here for more information -
https://www.pickens.k12.sc.us/article/511656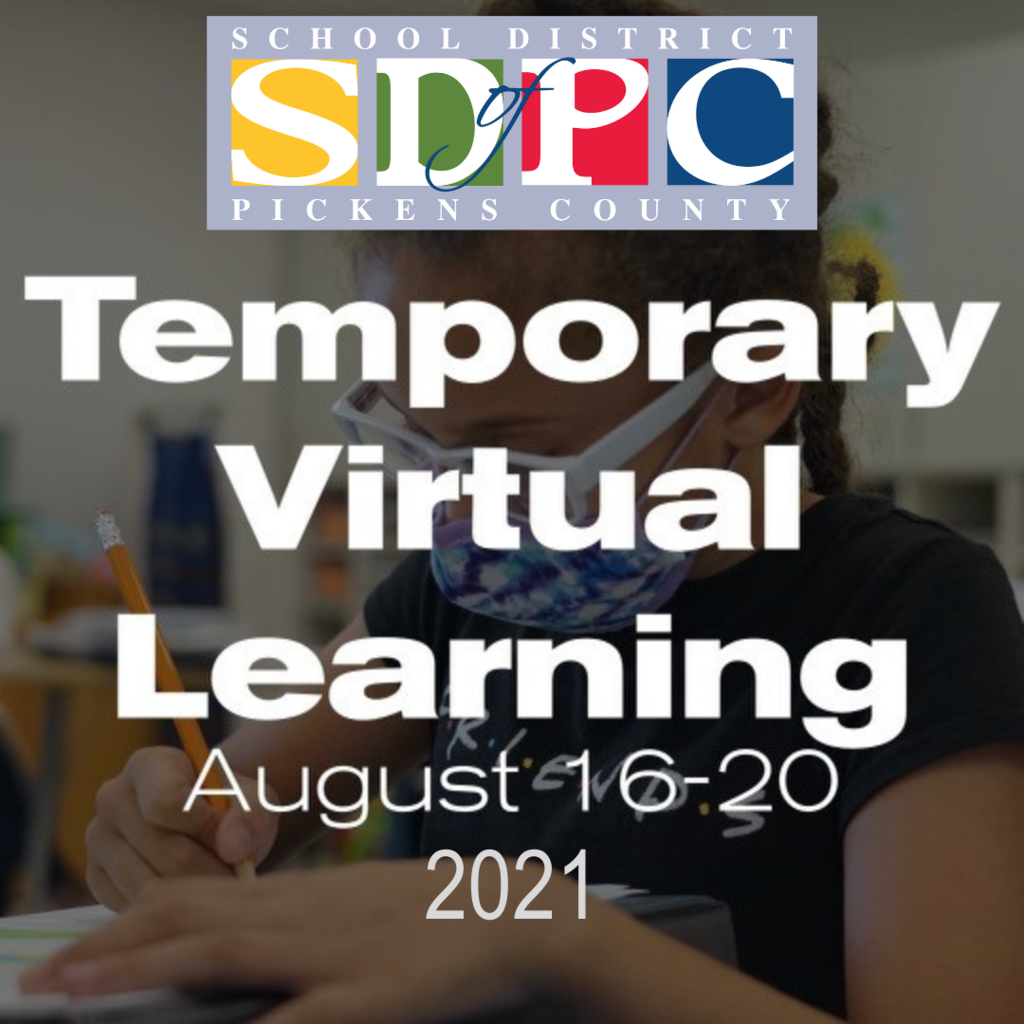 The School District of Pickens County is excited to begin the 2021-2022 school year on Tuesday, August 3. We have been working to finalize our school Back-to-School Safety Measures. Please carefully review the information on the attached infographic as we prepare to return for the 2021-2022 school year. Visit the SDPC website for full information. COVID Update page on the SDPC Website -
https://www.pickens.k12.sc.us/page/covid-19-info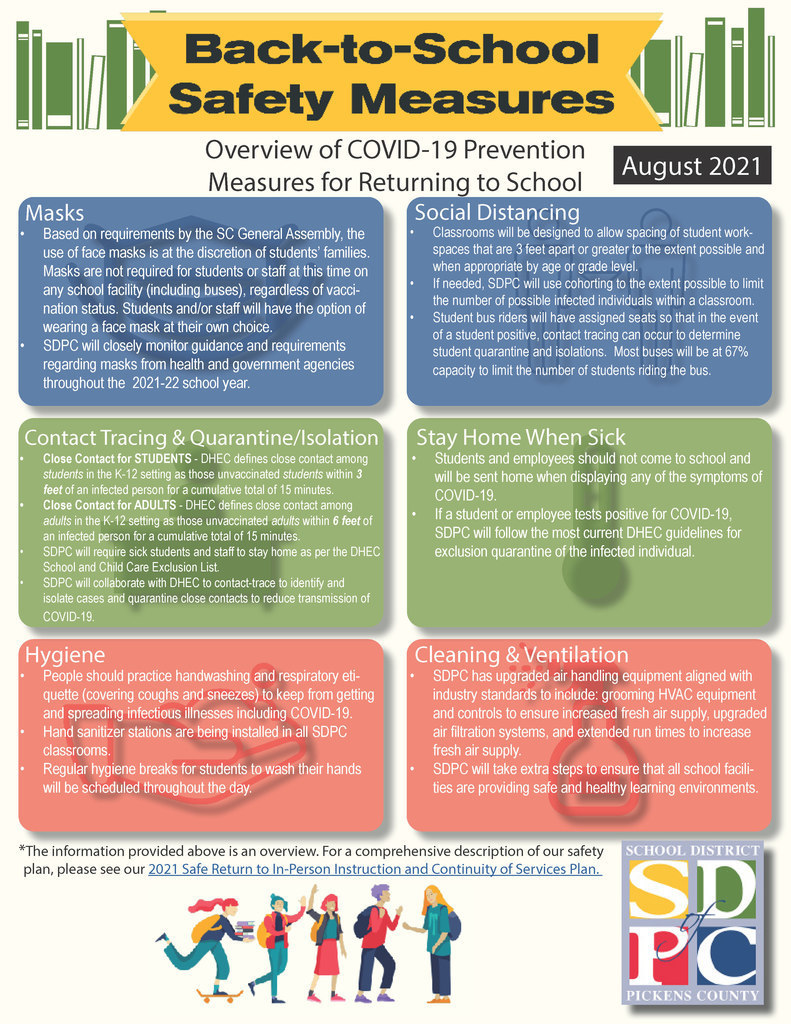 Families, we can't wait to see you this coming Thursday between 2-6pm for "Meet the Teacher!" Letters are being mailed out this weekend for everyone who registered online in Registration Gateway containing your homeroom teacher's name. Some teachers are contacting families individually to come at a specific time. If you do not hear from a teacher about an appointment time, please stop by sometime between 2-6pm. Our school is still under construction, so we will not be available any earlier than 2pm Thursday. Thank you for understanding and we can't wait to see you all very soon! We are eager to begin "making WAVES!" #WEmakeWAVES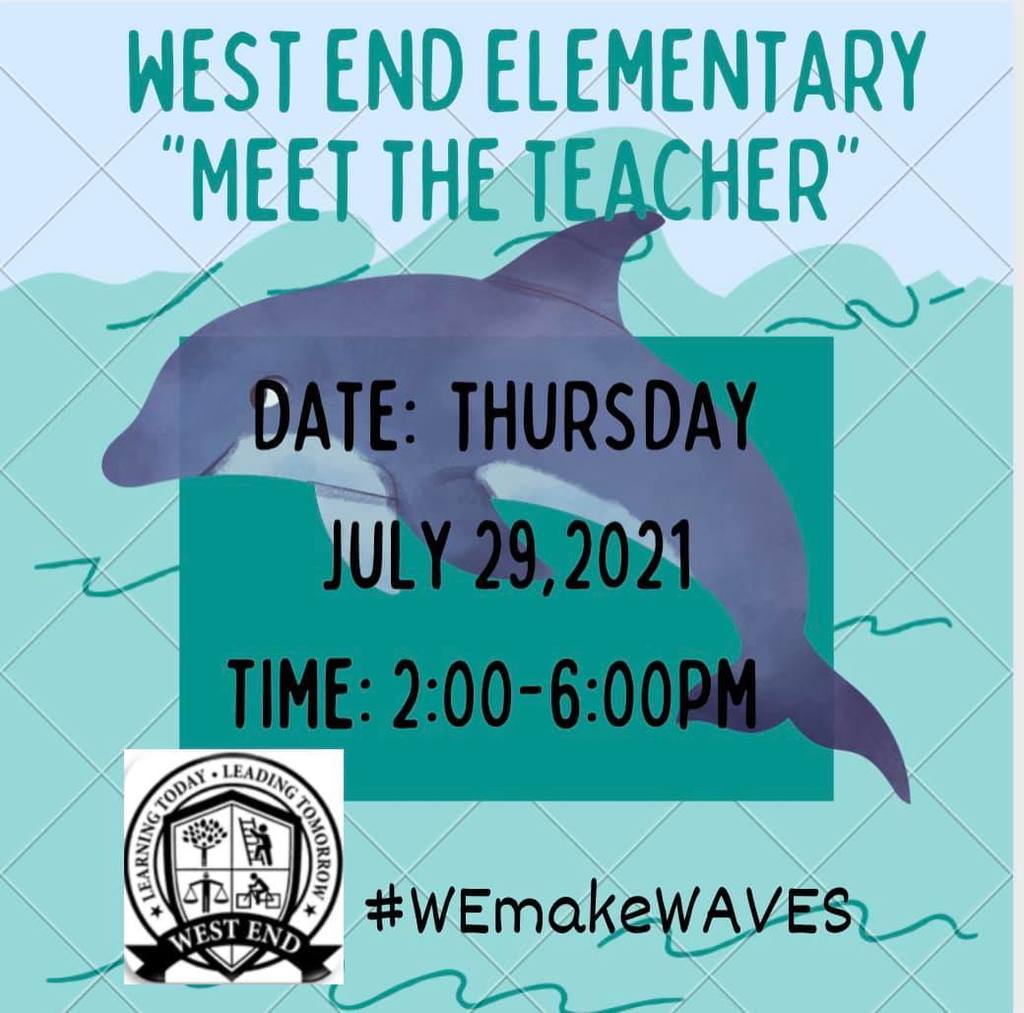 Schoology is a powerful learning platform in the classroom and at home. Download the Schoology App today for quick access to your student's grades, assignments, and announcements. Look for your Student Access Code when you visit your school in the coming days! #SDPCbettertogether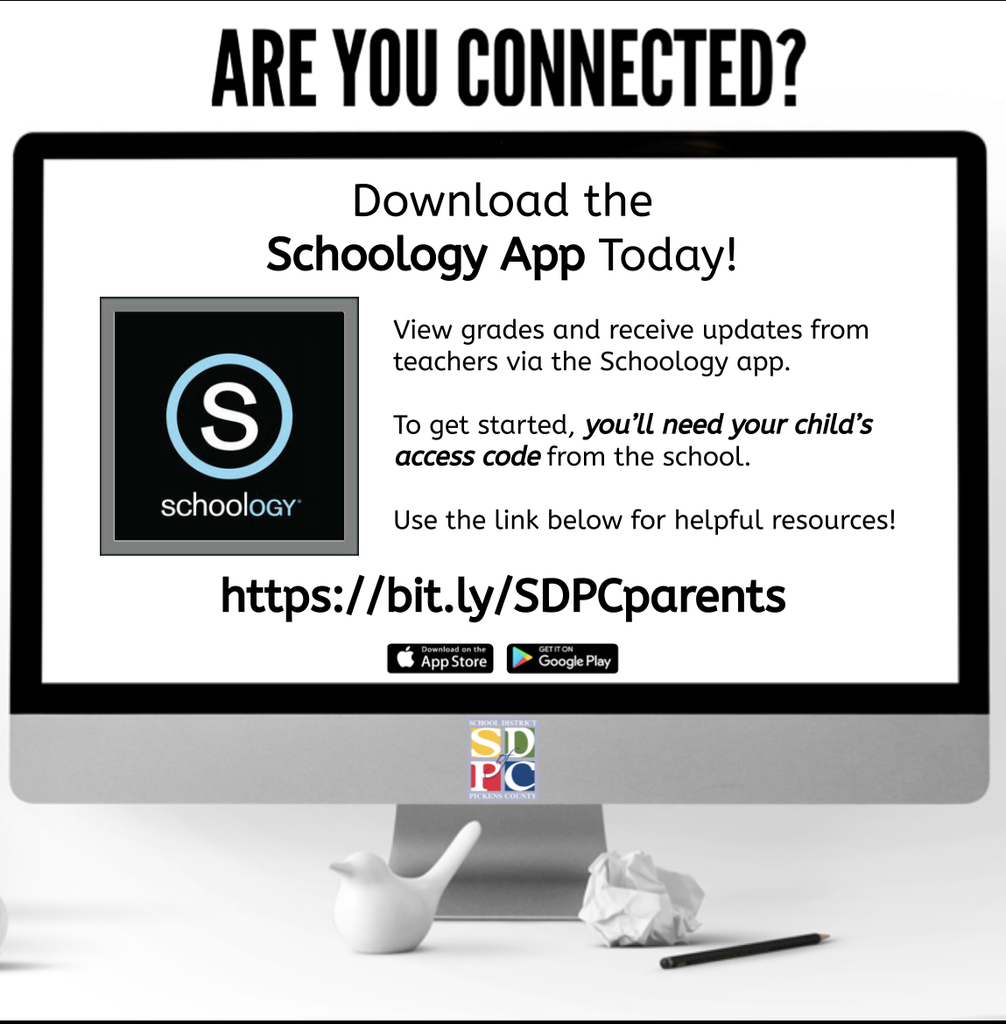 2021-22 Supply Lists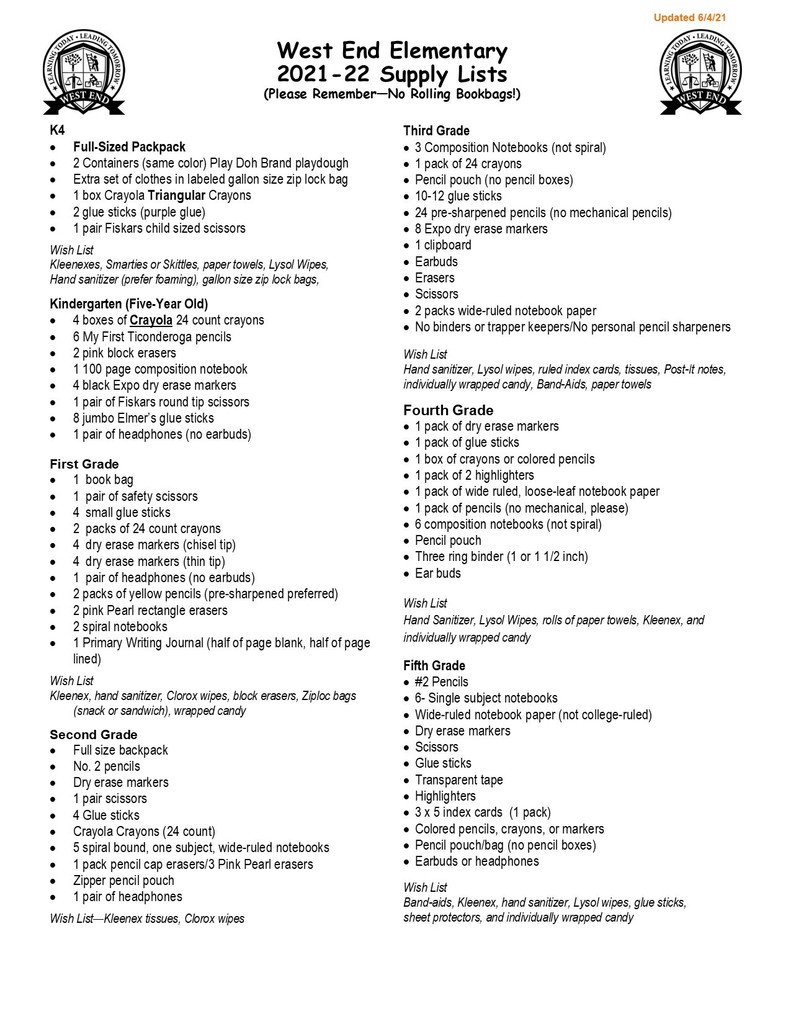 Be sure to download the NEW mobile app for the School District of Pickens County! Search 'School District Pickens County' in your phone's app store. Read More here:
https://www.pickens.k12.sc.us/
...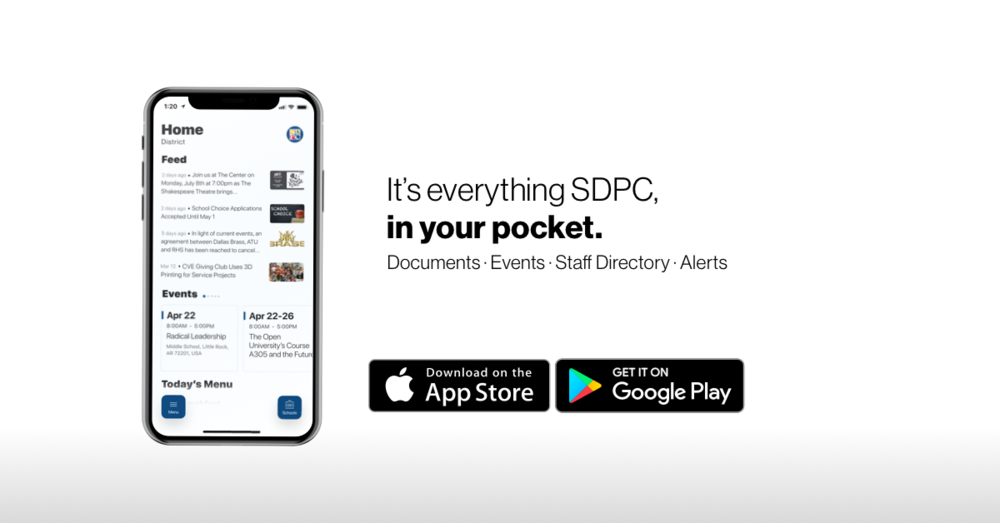 SDPC JOB FAIR Tuesday, June 29, 2021 2 - 4 pm Pickens County Career and Technology Center 990 Chastain Road Liberty, SC 29657 Join the School District of Pickens County for our Job Fair on June 29. We will be interviewing candidates on site for positions including Bus Drivers, Custodial, and Food Service Workers. Click to apply online -
https://pickens.tedk12.com/hire/index.aspx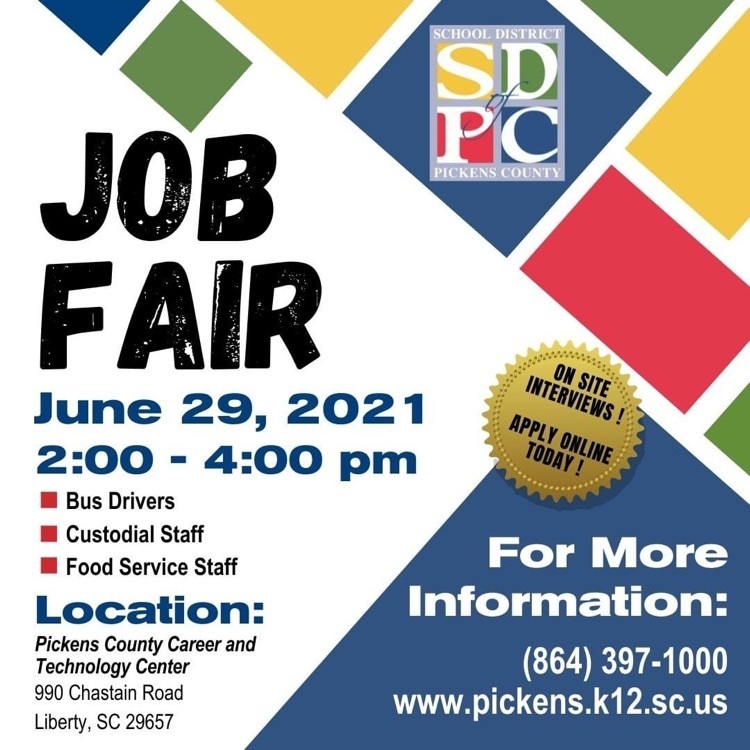 Congratulations to Ms. Flowers for being selected as one of the FINAL FOUR 2020-2021 Teacher of the Year candidates for the School District of Pickens County! Winners will be announced soon!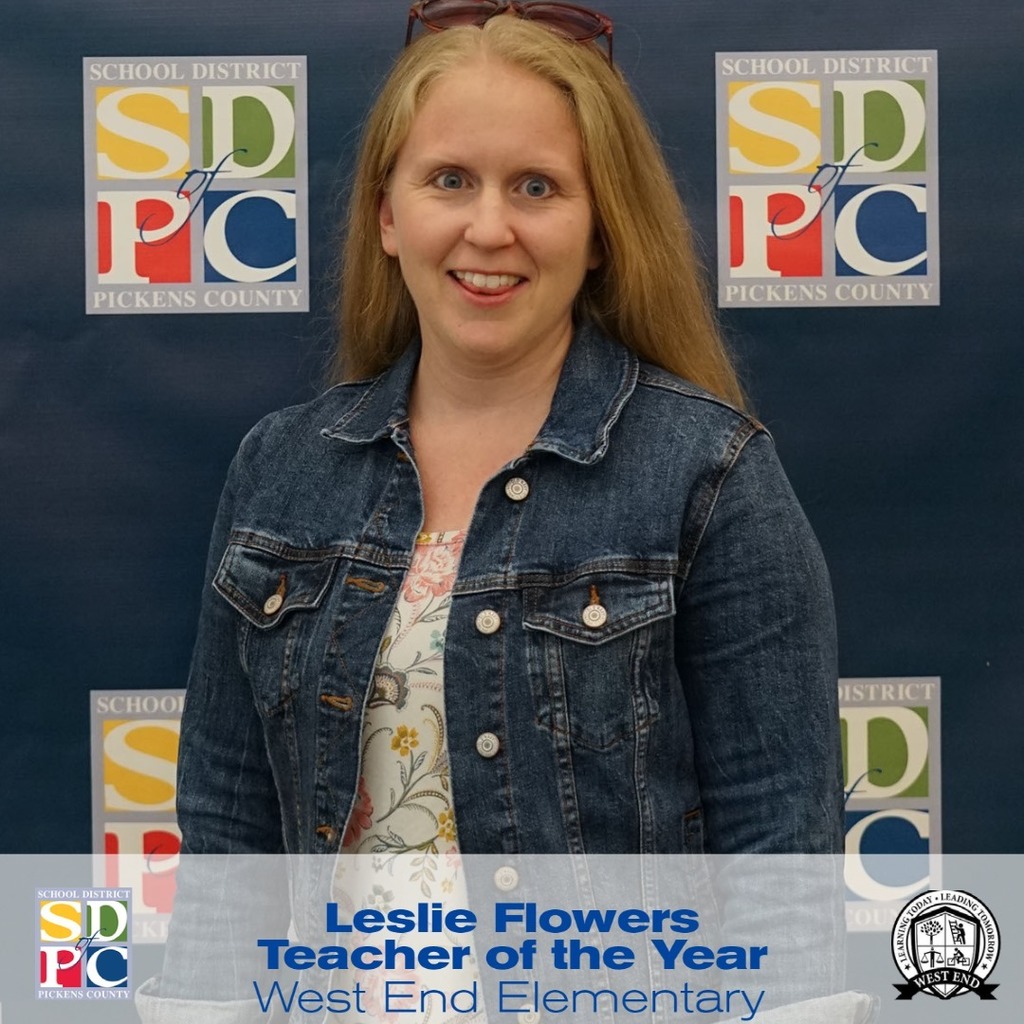 SDPC will once again offer free, healthy meals to Pickens County children who are 18 and younger. Free breakfast and lunch will be served at Hagood Elementary, East End Elementary, and Liberty Primary (formerly Chastain Road Elementary) Monday through Friday from June 7 through July 23, 2021. This program will be closed July 5th in recognition of Independence Day. Breakfast will be served 7:00am to 9:00am. Lunch will be served from 11:00am until 1:00pm.